Germany is not particularly windy,
If Germany Can Do It, Why Can't The U.S.?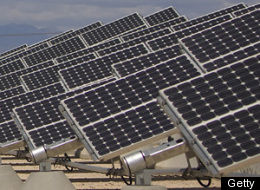 The Guardian:
Germany could derive all of its electricity from renewable energy sources by 2050 and become the world's first major industrial nation to kick the fossil-fuel habit, the country's Federal Environment Agency said today.
Read the whole story: The Guardian
and it is not particularly sunny.
If they can go 100% green, anyone can do it.
2050 doesn't really seem soon enough though, but Germany is also putting forward the best electric vehicles while the U.S. is still dinking around with somewhat efficient Hybrids.